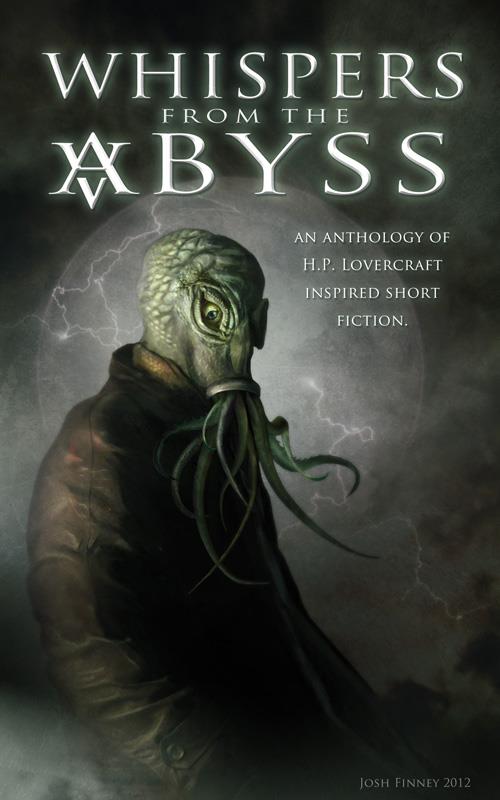 FOR IMMEDIATE RELEASE
WHISPERS FROM THE ABYSS
01Publishing's mythos-inspired Anthology comes to Kickstarter!
"Whispers from the Abyss is an impressive collection of short stories
that are inspired by the Cthulhu Mythos." –SFFWorld.com
After a flood of requests, 01Publishing is bringing their successful
Kindle-only WHISPERS FROM THE ABYSS anthology to print. A collection
of Lovecraft inspired short stories, the anthology features 33
spine-chilling tales, including works by Greg Stolze (Delta Green),
Nick Mamatas (Shotguns v. Cthulhu), Tim Pratt (Marla Mason), Dennis
Detwiller (Delta Green), Greg Van Eekhout (The Boy at the End of the
World), and Silvia Moreno-Garcia (Future Lovecraft).
The Kickstarter will run for thirty days and conclude on July 31.
Incentives include custom sketches by Call of Cthulhu artist, Patrick
McEvoy, poster art, limited bookplates, and an opportunity to become a
member of the Esoteric Order of Dagon. Once the campaign is funded the
anthology will go to print and should be available in October.
To support the book visit the official Kickstarter page
TABLE OF CONTENTS
Introduction by Alasdair Stuart.
"Iden-Inshi" by Greg Stolze
"Pushing Back" by J.C. Hemphill
"Nation of Disease: The Rise & Fall of a Canadian Legend" by Jonathan Sharp
"When We Change" by Mason Ian Bundschuh
"Nutmeat" by Martin Hill Ortiz
"The Last Tweet" by Charles Black
"Secrets In Storage" by Tim Pratt & Greg Van Eekhout
"The Well" by Tim Jeffreys
"The Neon Morgue" by Nathan Wunner
"The Deep" by Corissa Baker
"Fear And Loathing In Innsmouth: Richard Nixon's Revenge" by Jason Andrew
"My Friend Fishfinger By Daisy, Age 7″ by David Tallerman
"Chasing Sunset" by A.C. Wise
"The Thing With Onyx Eyes" by Stephen Brown
"I Do The Work Of The Bone Queen" by John R. Fultz
"Suck It Up, Get It Done" by Brandon Barrows
"The Substance In The Sound" by W.B. Stickel
"Stone City, Old As Immeasurable Time" by Kelda Crich
"Hideous Interview With Brief Man" by Nick Mamatas
"The Sea, Like Glass Unbroken" by Silvia Moreno-Garcia
"The Decorative Water Feature Of Nameless Dread" by James Brogden
"Henry" by Lance Axt
"My Stalk" by Aaron J. French
"Give Me That Old Time Religion" by Lee Finney
"Afraid Of Dobermans" by Chad Fifer
"Leviathan" by Nicholas Almand
"Horrorscope" by Charles Black
"The Jar Of Aten-Hor" by Kat Rocha
"The Floor" by Jeff Provine
"Waiting" by Dennis Detwiller
"Other People's Houses" by Sarena Ulibarri
"You Will Never Be The Same" by Erica Satifka
"Death Wore Greasepaint" by Josh Finney
WORD COUNT: 72,157