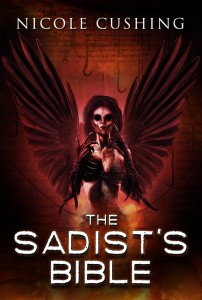 "I don't mind nightmares. Nightmares are research." –Nicole Cushing
Earlier this year Nicole Cushing turned heads at the Bram Stoker Awards with Mr. Suicide, a novel about a teenager's descent into madness and degeneracy. Praised by the likes of Jack Ketchum, Poppy Z. Brite and Thomas Ligotti, Cushing's work is notable for how it leans toward the extreme side of horror, yet never descends into the realm of blatant gore or cheap thrills.
No, Cushing's terror is fueled by ideas .
Enter The Sadist's Bible, the novella that was deemed "too extreme" for corporate publishers. A tale of decadence, death, and divine suicide, The Sadist's Bible explores themes of blasphemy, sadism, obsession, and forbidden desire. The story has also been lauded for its portrayal of LGBT characters.
"There are hints of the great Clive Barker hidden in Cushing's words, specifically when it comes to the topic of sexuality. Both authors tackle the subject without regrets, and Cushing unabashedly delves right into something that many people consider taboo… it's refreshing to see a work of fiction that explores female sexuality in a way that doesn't hide it or repress it." –Hellnotes   
THE KICKSTARTER CAMPAIGN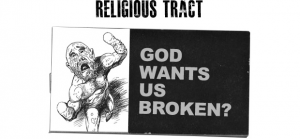 To bring The Sadist's Bible to print, 01Publishing is currently seeking support on Kickstarter. The campaign will be running until October 22nd. The campaign needs a total of $3000 to print the book at the best quality possible. Incentives include a "get out of scandal" card and a one-on-one consultation session with Nicole herself on writing and the writing process. Once the campaign is funded the novella will go to print and should be available in February, 2017
SUPPORT THE KICKSTARTER: http://kck.st/2cUZT5a
ABOUT THE AUTHOR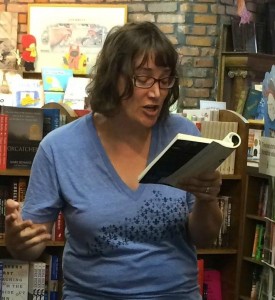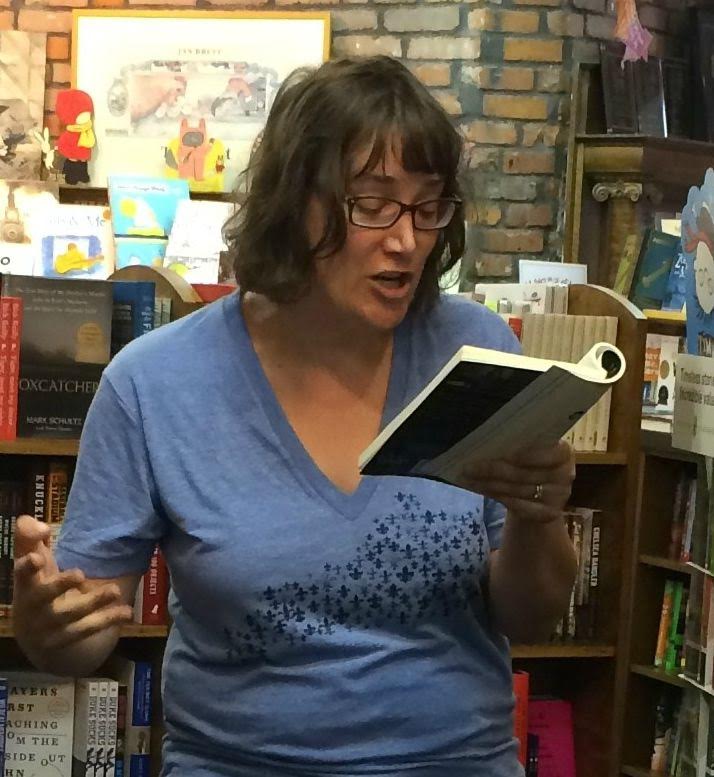 Nicole Cushing is the Bram Stoker Award® winning author of Mr. Suicide. She has also written the Stoker-nominated short story collection The Mirrors and three stand-alone novellas (including the Shirley Jackson Award nominated Children of No One).
Various reviewers have described her work as "brutal", "cerebral", "transgressive", "taboo", "groundbreaking" and "mind-bending". This Is Horror has said that she is "quickly becoming a household name for horror fans."
For more information visit:
www.01Publishing.com or www.nicolecushing.com
To schedule an interview please contact:
Phone: (858) 248-5522
Email: 01publishing@glitchwerk.com