This weekend offers two opportunities to meet and greet some of 01Publishing's talented creators!

The 5th annual AetherCon Online Tabletop RPG Convention is a gathering of pen and paper roleplaying gamers that will take place in cyberspace on the weekend of November 11th-13th, 2016.
AetherCon is a free to attend, free to partake, non-profit initiative.
Patrick McEvoy (Casefile: ARKHAM, World War Kaiju) will be one of the attending guests of honor.
For more information visit www.aethercon.com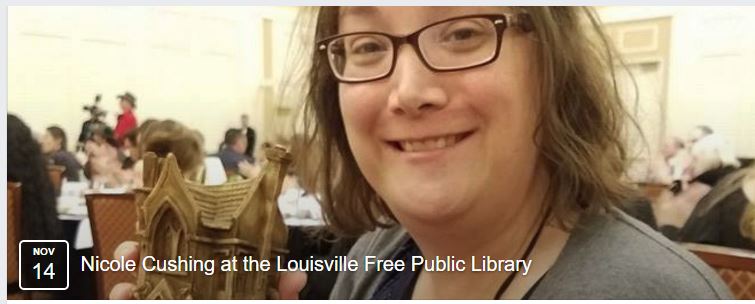 Kentuckiana author Nicole Cushing received national acclaim in May when she won the Bram Stoker Award for her debut novel, MR. SUICIDE. Join her at the Louisville Free Public Library as she reads from the book and discusses the eight year road she traveled from aspiring writer to award winning novelist. (After the reading and Q&A, Nicole will be selling and signing copies of both MR. SUICIDE and THE MIRRORS.)
Monday, November 14 at 6 PM – 7:30 PM EST
For more information and directions visit the Facebook Event Page