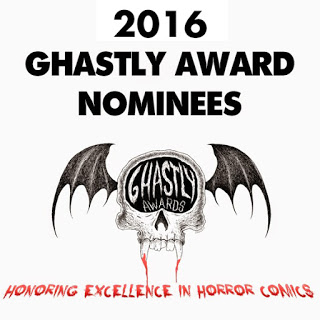 01Publishing is very excited to announce that Casefile: ARKHAM – Nightmare on the Canvas has been nominated for two Ghastly Awards, Best Original Graphic Novel and Best Inker (Patrick McEvoy)!
You can do your part to help us ensure the win. Go to  www.ghastlyawards.com starting on February 6th and cast your vote for Casefile: ARKHAM and Patrick McEvoy.
From the Ghastly Award Website: The Ghastly Award Judges are proud to announce the 2016 Ghastly Award Nominees. The Nominees, chosen …reflect the wide range of Horror material being published in Horror Comics today. All Nominees were selected from work that was submitted by Publishers and Creators throughout the calendar year for Ghastly Award consideration.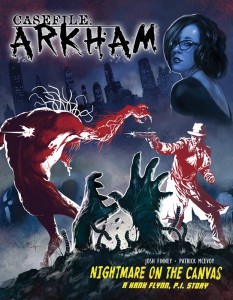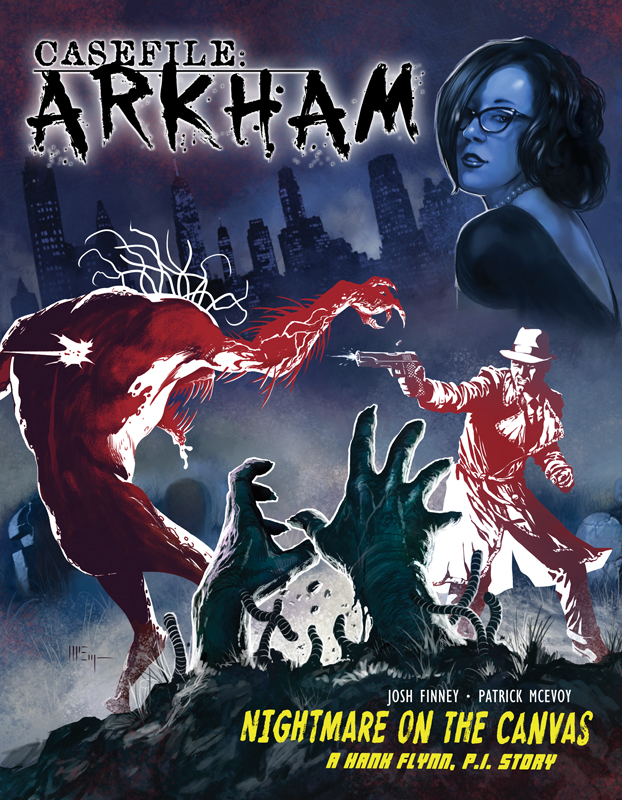 Best OGN:
Casefile: Arkham (01 Publishing)
Best Inker:
Patrick McEvoy (Casefile: Arkham)
Fan and Creator Voting will be open from February 6, 2017 until February 19, 2017 at www.ghastlyawards.com . You may only vote once for the 2016 Nominees. Winners will be announced on March 1, 2017.
To see the complete list of nominees, please visit the Ghastly Awards main website. Congratulations to Josh Finney and Patrick McEvoy. This is a nomination well deserved.