November 15, 2014
Southern California Signing Event


01Publishing organized a signing day with for local, SoCal creators at Southern California Comics in San Diego. Huge thank you to Jamie, the owner for hosting this day.

| | |
| --- | --- |
| The 01Table | Owner Kat Rocha and creator Josh Finney man the 01Publishing table. |
| JK Woodward and Josh Finney chat with Terence Anthony of Protege. | JK Woodward and the lovely Monica chat with Bob Bretal, Guiness Record Holder for the most comics and Comic Spectrum journalist. |
| Terence Anthony (Protege) and Rebecca Hicks (Little Vampires) | Awesome podcasters, FanboyNation chat with writer/editor Tom Waltz. |
August 16, 2014
Gatsby Book Signing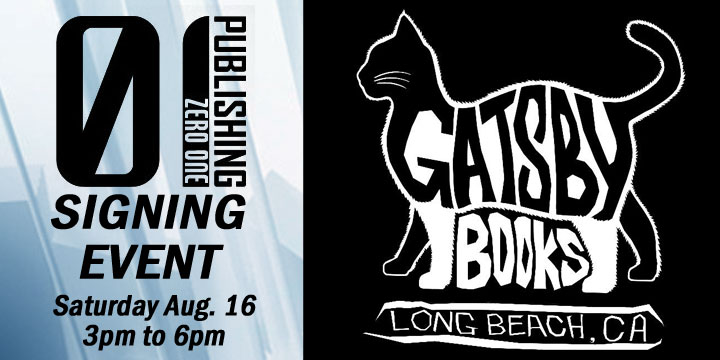 Huge thanks again to Gatsby Books for hosting our signing event. We were very fortunate to have the original creative team behind Crazy Mary, Michael Colbert and J.K. Woodward, as well as Josh Finney from Utopiates and World War Kaiju.
July 26, 2014
World War Kaiju Launch Party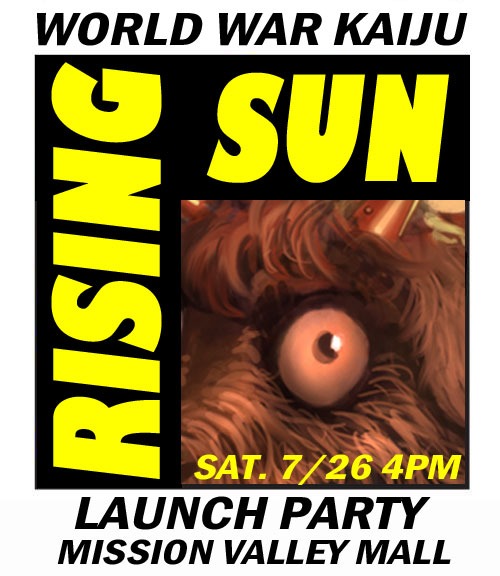 The World War Kaiju Launch Party at Rising Sun Creations was a huge success!! A huge special thanks to Ed who owns RSC for hosting this event. And thank you to everybody who came by on Saturday to check out the book!