A Must Own Comic for Fans of Horror and Noir Alike!
- Johnny Macabre / The Blood-Shed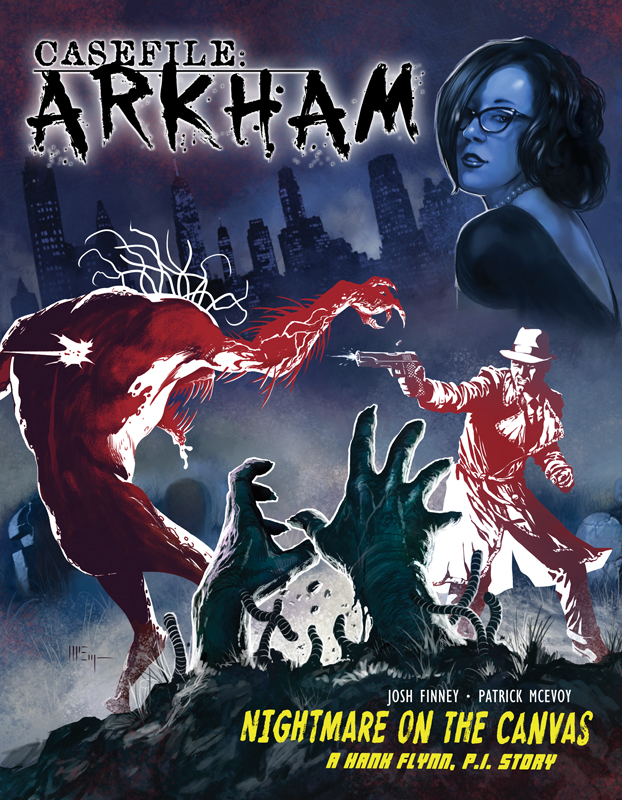 Genre: Science Fiction, Horror, Lovecraft
Written by Josh Finney
Artwork by Patrick McEvoy
ISBN-13:  978-0983923060
February 16, 2016


"What if Raymond Chandler wrote Lovecraft stories?"

Set in the mid-1940s, Casefile: ARKHAM follows Hank Flynn, a down on his luck private eye who is back from the war and now working the mean streets of the most cursed city on Earth—Arkham, Massachusetts. And things only get worse for Flynn when a wealthy uptown socialite hires him to track down an artist by the name of Pickman. What begins as a simple missing persons case leads Flynn down a dark path of flesh eating ghouls, vengeful witches, and the notorious Innsmouth mafia.
ABOUT THE BOOK
Intended as an on-going series of graphic novels, each installment of Casefile: ARKHAM will follow Detective Hank Flynn as he peels back the thin veil of reality to confront H.P. Lovecraft's most enduring horrors. Especially the ones that exist not in the spaces we know, but the ones in between.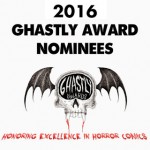 2016 Ghastly Award Nominee for Best OGN and Best Inker Patrick McEvoy
Want your local bookstore to carry this book? Give them our Information Sheet.
Praise and Acclaim
the dark, mesmerizing graphic novel that fandom has needed for a long time. A fresh new series of what promises to be a staple in the noir fan's library behind a strong voice in both a literary and an artistic sense – Ricky L. Brown /  Amazing Stories Magazine
an enthralling visual experience that incorporates several elements of the Lovecraft story and evolves into its own fascinating tale of noir macabre.  -  Michele Britany / Fanbase Press
Casefile: Arkham blends the best of old school noir with mind-bending horror.  It's the Reese's Peanut Butter Cup effect.  Two great tastes that taste great together.  If that doesn't peak your interest, I don't know what will.  -  James Ferguson / HorrorTalk
"This is a really amazing book, with a lot of really cool references and hidden meanings. If you don't know them, you've got a really good story. If you do know them, you've got a really amazing story. There are certainly more of them than I would have expected…but they did keep my eyes glued to the pages, looking for more. The plot itself is really interesting with supernatural ghouls and real magick (with a "k") being explored. This is definitely up my creepy alley. It's definitely worth the read, so give it a read as soon as you can…" - Bhavna Bakshi /  ComicWow.com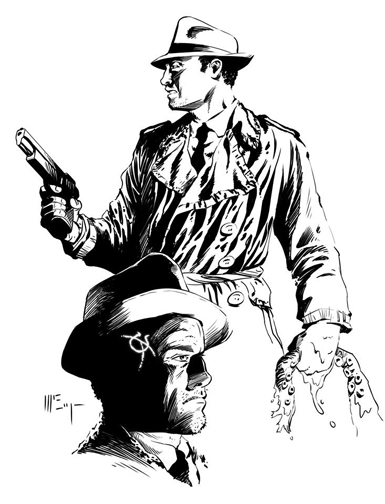 this book is a tonal achievement the likes of which is staggering, especially when you consider the elegant simplicity and relative ease with which creators Josh Finny and Patrick McEvoy find the overlap between the dark, rain-soaked alleys of Noir and the darker, blood-streaked monoliths of Lovecraft – Shawn C. Baker / Joup Magazine
I can't say enough good things about this book. The story is good, the characters are deep and realistic and the art is beautiful. Casefile: Arkham is a work of art and a good example of how art and great storytelling can be combined to make the perfect graphic novel.  - David Watson / HorrorAddicts.net
The usage of Lovecratian monsters/ghouls is neither underplayed nor overplayed. They're given fantastic build-up that when the big climax happens it's extra effective. In a story like this, a careful balance between showing and not showing them is the goal, and it's certainly achieved. - Daniel Alvarez / UnleashTheFanboy.com
-the characters were beautifully created, vivid and plausible. I also loved the dialogue; as snappy, wry and acerbic as one could hope from the best hard-boiled detective story. – John Dodds / Amazing Stories Magazine
I loved it!… One of the top 10 books I've read for 2015. – Cory Strode / Kray Z Comics and Stories
This thing is packed with hard-boiled dialog, film noir imagery, and sanity-blasting horror.  - Darrell Hardy

Merchandise